Hawken Football Conducts Second Annual Lift-A-Thon
Thank you for supporting the Hawken Football Lift-A-Thon. The team far exceeded its goal of lifting 24,000 pounds with a total team lift of 44,535 pounds. To make a donation to the Lift-A-Thon, please click here.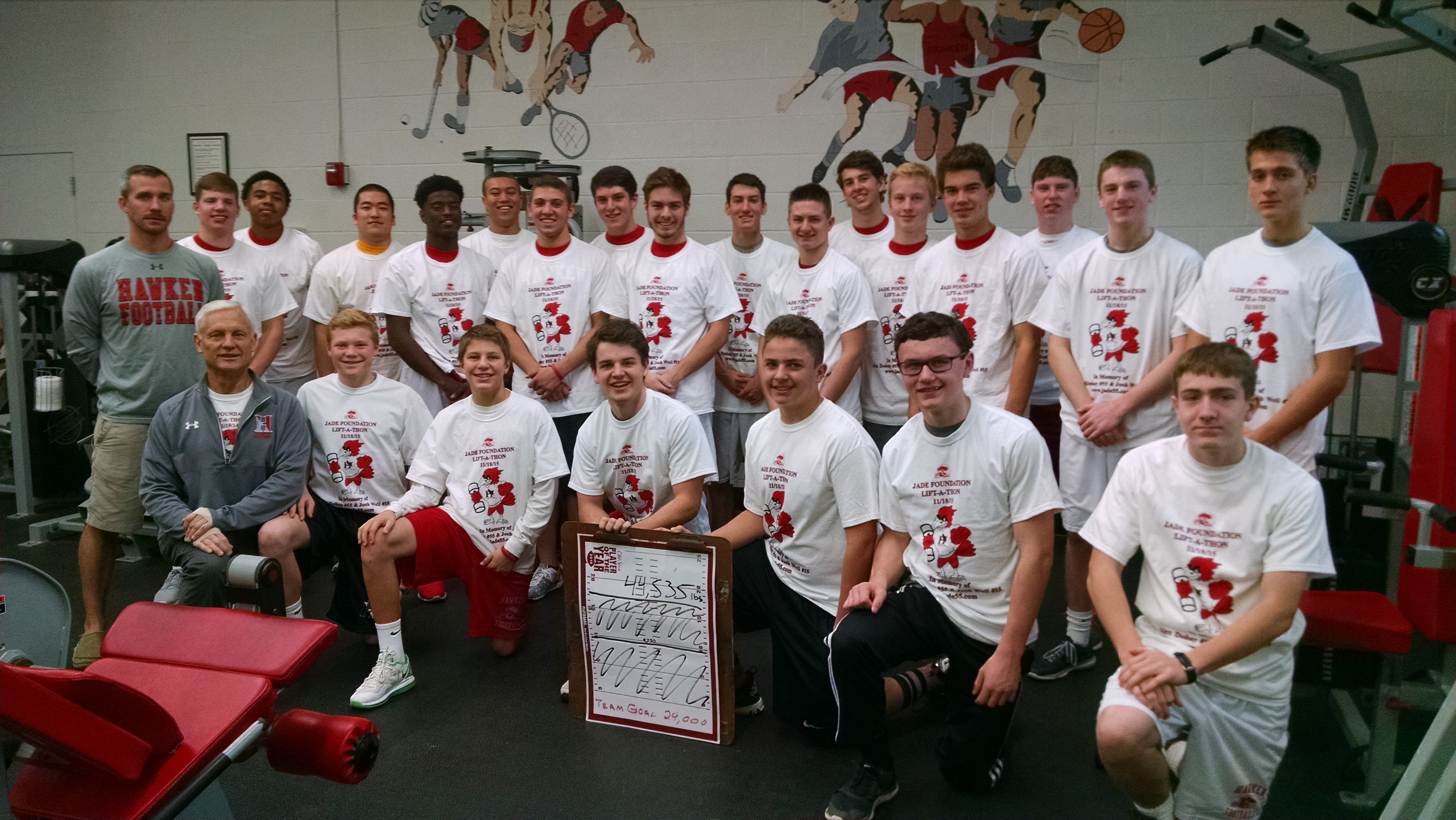 22 Hawken Football players participated in the Lift-A-Thon on November 18, 2015. They raised over $2,600.